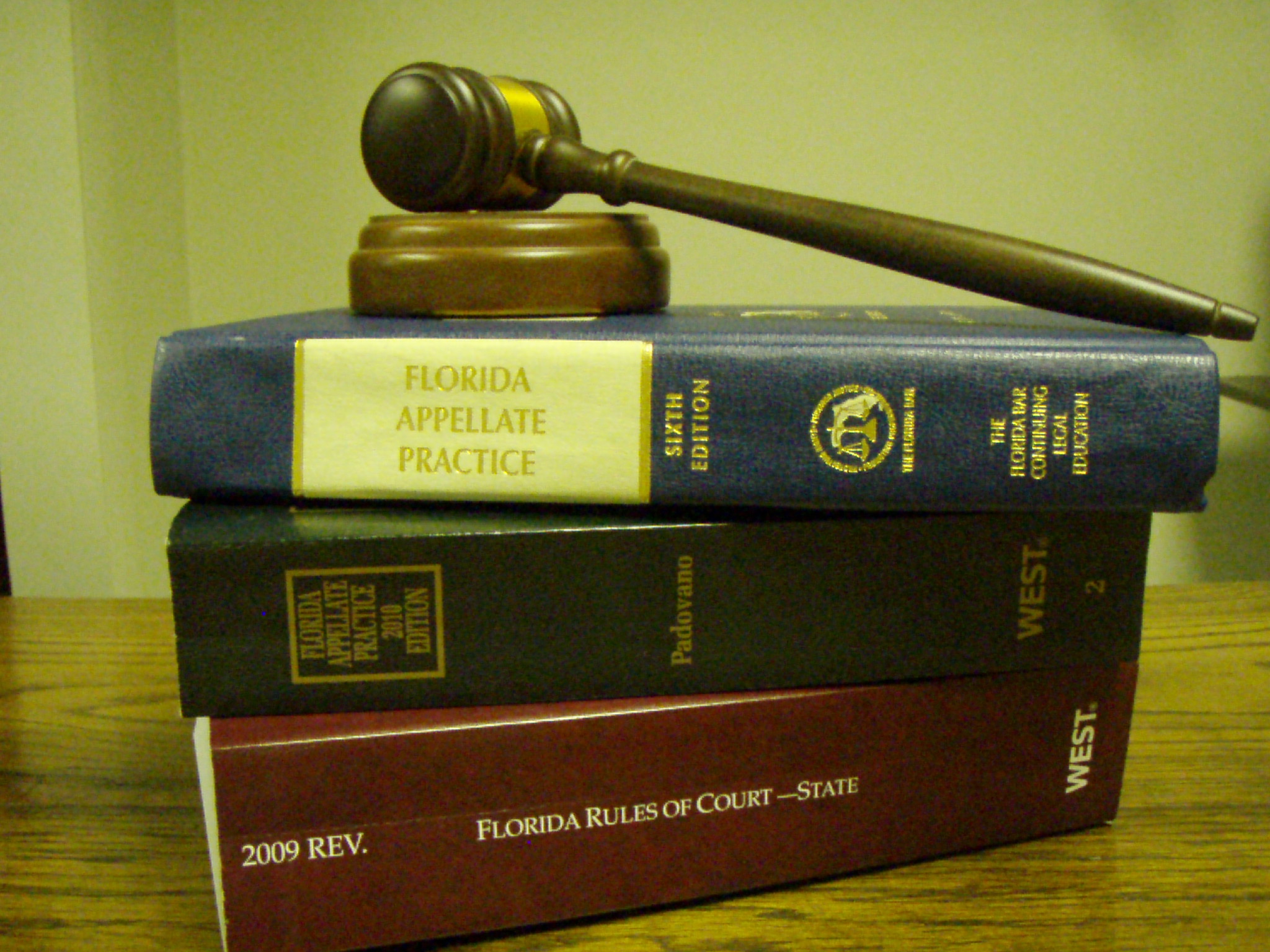 Fox & Loquasto, P.A. Reflections on 2015 and Looking Ahead to 2016
The new year is a time to reflect on the past year, and to make resolutions to be productive and successful in the coming year. Our clients and friends helped Fox & Loquasto see growth and success in 2015; we are happy to look back with pride at our accomplishments. We hope to continue our own success and growth in 2016 by contributing to yours.
We are proud of two new additions, who strengthen our core competencies and diversify our skills and experience. Gray Proctor and Heather Kolinsky joined our firm "of counsel" in our Orlando office. Gray is a 2007 graduate of Vanderbilt Law School and has clerked in federal trial and appellate courts. He writes for and serves on the advisory board of the Bloomberg/BNA Criminal Law Reporter. Gray has published articles in The Florida Bar Journal, the Federal Sentencing Reporter, Hamline Law Review, and The Record. In 2015, Orlando Style selected him as one of Orlando's Legal Elite. Eleventh Circuit Judge Tjoflat recently appointed him pro bono counsel for a prisoner's civil rights appeal.
Heather Kolinsky, after receiving her LL.M. at Emory Law School in 2015, returned to Orlando to practice full time, focusing primarily on civil and family law appeals. Heather is a former staff attorney for the Ninth Judicial Circuit and a former legal research and writing professor. She has published articles on gender, family, and immigration issues. Her most recent article is "The Intended Parent: The Power and Problems Inherent in Designating and Determining Intent in the Context of Parental Rights," published in the Penn State Law Review.
We're proud that you have relied on us often enough that we needed to grow. In 2015, you gave us terrific opportunities to serve you, and we're proud of the results. Susan had great success in 2015 as she continued her work on approximately 30 first-party property insurance cases involving assignment of benefits issues in four of the five DCAs. Gray worked closely with Susan to brief and refine arguments that led to an unprecedented 21-case winning streak! See, e.g., United Water Restoration Group, Inc. v. State Farm Florida Ins. Co., 173 So. 3d 1025 (Fla. 1st DCA 2015); ASAP Restoration & Construction, Inc. v. Tower Hill Signature Ins. Co., 165 So. 3d 736 (Fla. 4th DCA 2015); One Call Property Servs. v. Security First Ins. Co., 165 So. 3d 749 (Fla. 4th DCA 2015); and Accident Cleaners, Inc. v. Universal Ins. Co., 40 Fla. L. Weekly D862 (Fla. 5th DCA Apr. 10, 2015). Susan also continues to provide trial support to several Central Florida firms on complex medical malpractice and personal injury cases, and takes the occasional pro bono guardian ad litem case. She was rated a Florida Super Lawyer for the tenth time and continues to be AV-rated and board certified in appellate practice.
Wendy, who also remains AV-rated and board certified, was rated a "Super Lawyer" for appellate practice for the seventh time. She completed her year as Chair of the Appellate Court Rules Committee in June and the Supreme Court adopted several out-of-cycle rule amendments that were filed during her term. One of Wendy's appeals was selected for oral argument as part of the 70th Annual Workers' Compensation Conference in Orlando. A large audience was able to observe her skills at oral argument. (She'd rather forget about the jumbotron!) Wendy was also in high demand on the speaking circuit, presenting on six topics including appellate practice, workers' compensation appeals and settlements, statutory construction, guardianship appeals, and appellate law for mediators. She won several appeals with PCAs in 2015 and is starting off the new year with a win in Panebianco v. Jackson Health Sys., 2016 Fla. App. LEXIS 892 (Fla. 1st DCA Jan. 25, 2016).
As we reported a year ago, Dick is still awaiting decisions from the Florida Supreme Court in three cases: Bradley Westphal v. City of St. Petersburg, Case No. SC13-1930, which concerns the constitutionality of the 104-week limit on temporary benefits for injured workers; and Marvin Castellanos v. Next Door Co., Case No. SC13-2082 and Cynthia Richardson v. Aramark, Case No. SC14-738, which challenge the constitutionality of the attorney fee statute in workers' compensation. Dick is chief appellate counsel in the Richardson case and filed amicus briefs in Westphal and Castellanos. We remain hopeful that 2016 will bring a good result in all three cases for Dick's clients. Dick also has several constitutional challenges to workers' compensation laws pending before the First District Court of Appeal. Dick obtained reversals of three orders denying benefits to injured workers, and successfully defended an order awarding benefits. See Nelson v. PharMerica, 40 Fla. L. Weekly D2395 (Fla. 1st DCA Oct. 22, 2015), rev. pending, Case No. SC16-5 (Fla. Jan. 4, 2016); Jacobs v. Clarkwestern Building Sys., 158 So. 3d 692 (Fla. 1st DCA 2015).
We are proud to have made time for bar activities as well. Wendy is on the Executive Council to the Appellate Practice Section; continues to serve as Tallahassee Women Lawyers' Liaison to Legal Services of North Florida, Inc.; and remains on the LSNF Board, as well as the Executive Committee of the North Florida Central for Equal Justice, Inc. Susan co-chaired the Third Annual Greater Orlando Diversity Mentoring Picnic in 2015 and will serve as co-chair again this year. Susan, Gray, and Heather are part of the Orange County Bar Association's Appellate Practice Committee and Susan and Heather are also active members of the Central Florida Association for Women Lawyers. Gray continues to serve as an assistant editor for the Appellate Practice Section's The Record.
The coming year promises to be just as busy. Wendy has oral argument scheduled in four cases in January and February, Susan has two scheduled in February, and Heather has two arguments scheduled in February and March. Dick will be speaking on February 19, 2016, on "The Supreme Court and Castellanos" at the mid-winter conference "Workers' Compensation: Facing the Music." Gray is finishing articles on the U.S. Supreme Court's recent decision declaring Florida's capital punishment scheme unconstitutional, and expects arguments in the Fourth DCA and the Eleventh Circuit soon.
As we enter our thirteenth year of business, we resolve to continue to give back to our community, beginning with sponsoring Fourth Annual Greater Orlando Diversity Mentoring Picnic and the 20th Annual Jazz for Justice to benefit Legal Services of North Florida. We also have promised to put time on our calendars for our families and ourselves. It's the right thing to do, and we are more effective attorneys for you when we're happy and refreshed.
We couldn't have done any of this without our friends in the legal community. We wish you a happy, healthy, and prosperous 2016. Remember that we're here to support you during trial and on appeal.